Simply Revolutionary.
That's it! It's scientifically proven with our 6 bit multitool, you have control of every single screw on your bike! 
Buy Now
Have Utility wherever you are.
Up to 99% of your repairs handled with just one tool. With you and your bike always.
Buy Now
100% Italian Engineered & Made.
It's hidden, but it's there! The Multitool with all the parts you need, and you'll never leave home without it.
BUY NOW
Excellent! Very handy tool making use of empty space. So easy to grab when you need it.
Hayden B.
FITS IN SEAMLESSLY WITH YOUR BIKE
You can't say it's not true! With its personal of aestheticism, this Multitool is simply too beautiful to be hidden.
SECURE NO MATTER THE TERRAIN
Included with a magnetic steel ring for aluminium crank's axle so you won't lose it on a bumpy ride.
EVERY BIT IS TOTALLY REPLACEABLE
If you lose a bit somewhere, for less than 1 euro you can replace each bit... go to amazon, or even your local hardware store.
ALL IN MULTITOOL CHANGES THE AESTHETICS OF YOUR BIKE
It fits in your crank hollow with only that small disk visible to add a touch of italian style to your bike.
DUB Installation Tutorial
All In Multitool V2 with Chain Breaker Tool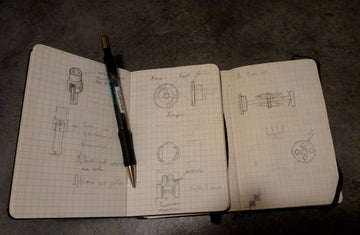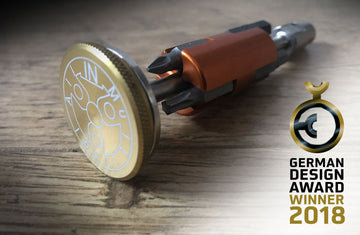 German Design Award Winners 2018
Multi tool for mountain bikes that hides itself in the crankset of the bicycle. Its neodymium super magnets lock it firmly and offers safety and reliability.