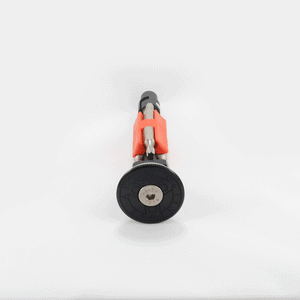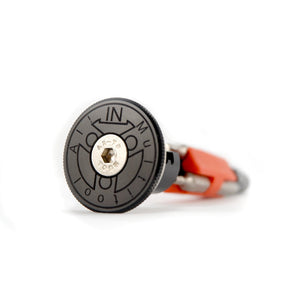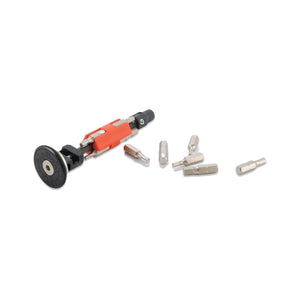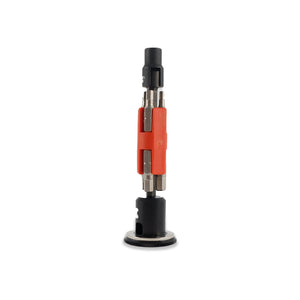 WHY YOU CANT RESIST IT!

Up to 99% of your repairs handled with just one tool
That's it! It's scientifically proven with our 6 bit multitool, you have control of every single screw on your bike! (and... just in case: you can change all the bits, and customize the multitool as you like!).
It's so handy you'll wonder how you ever lived without it!
Compared to the other multitools available, the All In Multitool's original shape and design is by far superior giving you the ergonomic feel of a professional high tech tool! Its central beam design allows you to apply a great deal of force making it a practical to work with, unlike your old fashioned bike tools which are difficult and frustrating to use.
Every bit is totally replaceable
If you lose a bit somewhere, for less than 1 euro you can replace each bit... go to amazon, or even your local hardware store.
All In Multitool changes the aesthetics of your bike
You can't say it's not true! With its personal of aestheticism, this Multitool is simply too beautiful to be hidden. It fits in your crank hollow with only that small disk visible to add a touch of italian style to your bike.
All In Multitool makes yourself less thirsty
Yes, that's it. All In Multitool has been tested on every beer bottle on the market. As a corkscrew it is simply the number one... Try it to believe it (after your last ride of the day!).
4 Issues Solved (forever!)
You'll never leave your multitool at home ever again
100% quick fix on the go with your revolutionary Multitool
No need to carry around a bulky multitool in your pouch
Your days of frustration are over due to your non ergonomic "classic multitool"
Tools Included
The All In Multitool includes 4 Allen keys, from size 3 to 6mm, a T25 Torx and a #1 Phillips screw bit. If you wish, you can also customize it, all the bits are available at any hardware store.